Latest News
Pension changes could cost almost 500 police officers
Pension changes 'could cost almost 500 police officers'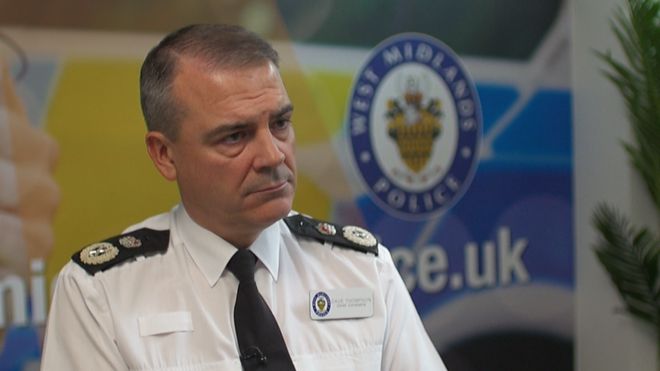 About 500 police officer jobs could be put at risk due to "utterly extraordinary" pension changes, a chief constable has said.
The government wants forces to increase the amount they contribute to officers' pensions.
West Midlands Police Chief Constable Dave Thompson said it would cost the force over £20m in the next two years - the equivalent to almost 500 officers.
The Home Office said it was working to understand the impact of the plan.
At a West Midlands Police and Crime Commissioner strategic board meeting on Tuesday, Mr Thompson said: "The government is intending to raise employee contributions in total by 37% for policing, so that is a 37% rise in the cost of employing every officer in the West Midlands Police."
He said the force would need to make savings of £8.6m in the first year and find an additional £14m the year after.
Emergency budget
"If that was equating to police officers, it is a significant number, I think they're approaching 500 officers," he added.
Mr Thompson said the force already overpaid its pension contributions by about £125m.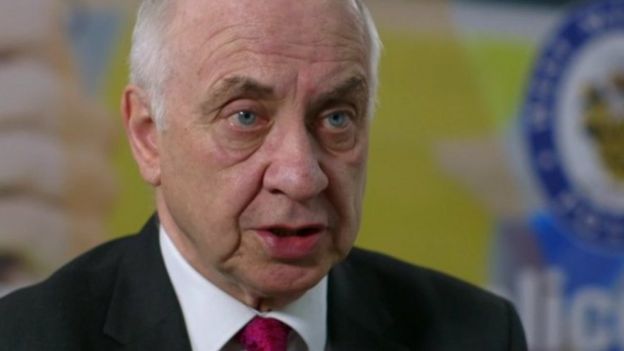 Police and Crime Commissioner David Jamieson said the pension cost was "totally unplanned, totally uncosted and just chucked into our budget and will cause considerable difficulties to us".
The force is now planning to carry out an emergency budget in October and November to plan for the "worst case scenario".
In a statement, the Home Office said: "We will work with police forces and fire and rescue services to understand the impact this change will have upon them.
"The Government is committed to continuing to ensure that the police and fire and rescue services have the resources they need to do their vital work."